---
Welcome!
The Kansas and Western District of Missouri Chapter of the Federal Bar Association is an organization committed to the interests, education, and professional development of all federal court practitioners. Your membership in the Kansas and Western District of Missouri Chapter gives you access to local events that pertain to you. Please check the calendar or contact the list of chapter officers for more information about upcoming programs. All of the events will be convenient opportunities to stay informed and connected. Our events draw together the range of our Chapter's members, including practitioners from firms of all sizes, government lawyers, in-house corporate counsel, and members of the federal judiciary. We strongly encourage all local lawyers and law students to join the Chapter and enjoy the frequent benefits and opportunities membership provides. We look forward to seeing you at our next event!
---
---
---
Upcoming Events
See All Events >>
News/Announcements:
Judge Gwynne E. Birzer Named 2023 Trailblazer
The FBA Chapter for the Districts of Kansas and Western Missouri are proud to announce that Chapter Leader Judge Gwynne E. Birzer was honored for being a trailblazer in the civics and law by The Kansas African American Museum (TKAAM). We are thankful for Judge Birzer's leadership in many ways. Among other things, Judge Birzer has hosted Constitution Day at the Wichita Federal Courthouse for many years, welcoming students and community members to engage in a public reading of the U.S. Constitution. The TKAAM live ceremony was held on November 10, 2023, and
an on-demand recording of the ceremony is available here
. For more than two decades, TKAAM has honored pioneers who helped shape the Kansas African American experience through an exhibit titled "Trailblazers." A Trailblazer is a leader, a pacesetter, a pioneer, and each year the TKAAM honors individuals who have made a significant impact in their respective professions. Congratulations to Judge Birzer on this well-deserved recognition of her achievements in the legal community.
Participate in Reading the Constitution in September in Kansas City, KS and Wichita, KS!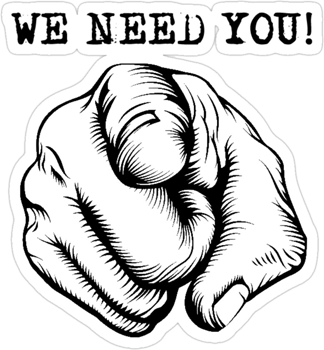 The Federal Bar Association Chapter for the Districts of Kansas and Western Missouri, in partnership with the
United States District Court for the District of Kansas
in Wichita, Kansas, is hosting a public reading of the United States Constitution to celebrate Constitution Day in September and we want you to help! You can volunteer to help read a portion of the U.S. Constitution with us! For more information see below!
Kansas City, KS Information
Wichita, KS Information
VOLUNTEERS NEEDED! LAW DAY––MAY 1ST, 2023
FBA NEEDS ATTORNEYS AND JUDGES TO FACILITATE LAW DAY 2023 CIVICS PRESENTATIONS IN CLASSROOMS ON MAY 1ST
Volunteer to teach kids the importance of civics and the law!
We participate in Law Day celebrations (See ABA Law Day information here: 
LINK
) each year on May 1.
We are going to be presenting in Kansas and Western Missouri classrooms on the 
Law Day
 theme "Cornerstones of Democracy: Civics Civility, and Collaboration" this year 
during the week of May 1, 2023
.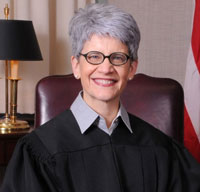 Congratulations to our very own Judge James for receiving the "Outstanding Chapter Leader Award" by the Federal Bar Association at its 2022 National Convention in Charleston, South Carolina!!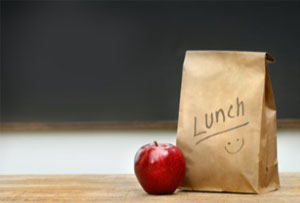 The FBA offers brown bag (bring your own) lunches with our federal judges.
These lunches take place in our judges chambers' and are limited to small groups (usually 15 or fewer attendees). These events really allow judges and practitioners to get acquainted, discuss best practices and preferences, and discuss aspects of federal practice and the legal profession that interest the group.
The FBA is incredibly thankful to the judges who have already hosted brown bag events in their chambers.
Contact Robert Calbi  r.calbi@gmail.com if you are interested in being placed on the brown-bag lunch distribution list.
View the new video from FBKM: An Interview with U.S. Magistrate Judge Rachel E. Schwartz
View the new video from FBKM: Remembering the "Annie on My Mind" Litigation
Members of our chapter leadership attended the 2022 FBA Leadership Summit at the end of April in Washington D.C.
Click here to see more!
View the new video from FBKM: Constitution Day Preamble Reading (Uncle Sam's Daycare) Sept 17th, 2021
View the new video from FBKM: FBA Civics and Diversity Outreach Video