tue20jun10:00 amtue2:00 pmInaugural David J. Waxse Memorial Lecture SeriesA Constitutional Law-focused CLE10:00 am - 2:00 pm 22201 Innovation Dr.Event Type :CLE, Class, Training or WorkshopEvent Type 2:Business & Professional
Event Details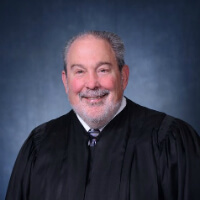 We are proud to partner with the Kansas First Amendment Foundation this June to present the inaugural David J. Waxse Memorial Lecture Series, a Constitutional Law-focused CLE combined with an educational program for K-12 civics teachers. Attorneys are invited to obtain 3 hours of CLE credit June 20, 2023, including two hours of CLE from two leading scholars on U.S. Constitutional law, as well as a one-hour review of the U.S. Supreme Court term from two preeminent legal practitioners.  
Judge Waxse, a longtime magistrate judge in the District of Kansas, passed away in March 2023 at age 77. Judge Waxse was not only a friend of the FBA, but a founding member of the Advisory Board of the Johnson County First Amendment Foundation, which recently created the Kansas First Amendment Foundation. Years before he took the bench, Judge Waxse was one of the lead attorneys for the plaintiffs in the case that led to the creation of the First Amendment Foundation, Case v. U.S.D. 233, which successfully challenged a 1994 book ban by the Olathe School District.
Attorneys seeking CLE credit are invited to join us Tuesday, June 20, 2023 at the Kansas State University Olathe Innovation Campus for a 3-hour CLE program which will also include luncheon comments in honor of Judge Waxse.  The program will be as follows:
At 10 a.m., Prof. Mark Graber, of the University of Maryland' Carey School of Law, will provide a CLE presentation on the Civil War Amendments (13th, 14th and 15th Amendments). Graber, author of the forthcoming book Punish Treason, Reward Loyalty: The Forgotten Goals of Constitutional Reform After the Civil War, will address topics including:
What has been the impact of the due process clause and the equal protection clause of the Fourteenth Amendment on American governance and society?
What was the point of the 2nd, 3rd and 4th provisions of the 14th Amendment? Why do we hear so little about them and what might be their impact of those provisions on the contemporary United States?
What has been the impact of the doctrine of incorporation on American governance and society?
At 11 a.m., Bill Martucci and John Barkett, two nationally known litigators with Shook, Hardy & Bacon LLP, will review the key cases pending before the U.S. Supreme Court in its current term.
12 p.m.: Lunch and Remarks
At 1 p.m., Prof. Eric Berger of the University of Nebraska School of Law will address the trend in recent U.S. Supreme Court decisions toward less deference for administrative agencies' rulemaking authority. Prof. Berger's publications include a series of video lecture courses on Constitutional Law and award-winning scholarship on the relationship between administrative law and the Constitution. Topics to be addressed include:
Whether courts should be active in the area of agency rulemaking and, if so, whether they should approach these issues first and foremost as a matter of Constitutional law or as one of statutory interpretation.
How recent Roberts Courts decisions such as NFIB v. Department of Labor and West Virginia v. EPA have altered the legal doctrine in this area, and what long-term legal and political implications exist.
Location: Kansas State University Olathe Innovation Campus, 22201 Innovation Dr., Olathe, KS 66061.
Sponsors:
FBA Civil Rights Section
Kansas First Amendment Foundation
more
Time

(Tuesday) 10:00 am - 2:00 pm