wed15nov1:00 pmwed2:00 pmWebinar: Effective Appellate Advocacy: How to Identify, Raise and Preserve Issues on Appeal – A Panel Discussion1:00 pm - 2:00 pm Event Type :CLE, Class, Training or WorkshopEvent Type 2:Business & Professional
Event Details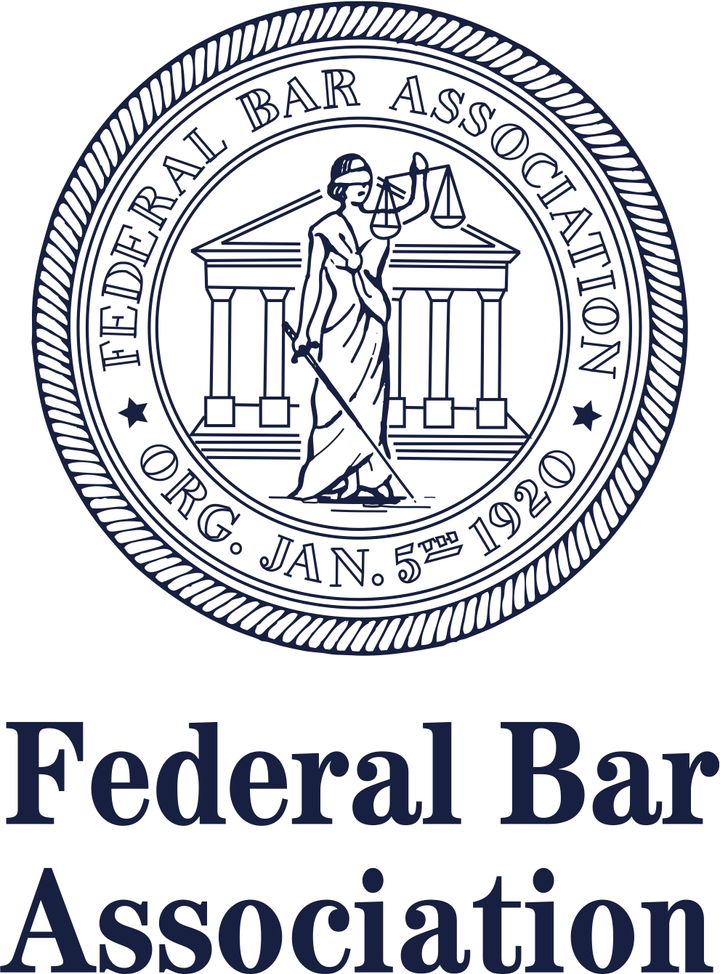 Do you feel comfortable arguing cases in the federal courts of appeals but a little less comfortable identifying, raising and preserving issues on appeal at trial? Wondering how to effectively preserve appellate issues during pre-trial litigation? What kind of record must be made to raise and preserve appellate issues at trial? How do you know which issues may be valid on appeal to begin with? How does the standard of review impact your identification and preservation of issues? This panel presentation, featuring federal appellate judges and attorneys, will address these topics and more – all in one hour!
Presented by the Civil Rights Law Section, Labor & Employment Law Section, the Federal Judicial Law Clerk Committee, and the Kansas and Western District of Missouri Chapter.
---
Registration
Registration for this event will close Tuesday, November 14 at 2:00 PM EDT.
Attendees will receive the zoom streaming link in their confirmation email. Streaming information will also be circulated via email after registration closes the day prior to the webinar date.
FBA Member: $0
Nonmember: $75
Accessibility: Closed captioning and dial-in is available for all virtual webcasts.
Cancellation Policy: No refunds will be made for notices of cancellation received within seven (7) days of the webinar date. No-shows will be billed. Substitutions may be made up to one business day prior to the event except as the Association otherwise agrees in writing. Please contact meetings@fedbar.org with cancellation and/or substitution requests.
Internet Requirements: Virtual programs require suitable internet strength to stream online panels. A minimum internet connection of 800 Kbps is recommended for an optimal attendee experience. Test your connection here. 
---
CLE
(!) Please note: CLE for this webinar has not been pre-approved. Applications and subsequent reporting will be filed post-event.
The FBA will seek 1.0 General CLE credit hours in 60-minute states, and 1.2 General CLE credit hours in 50-minute states.
Posted credit hours are estimated and subject to respective state approval and rounding rules. CLE qualifications vary by state/jurisdiction and the FBA takes every measure to collaborate with presenters to ensure approval.
Credit will be processed/reported approximately 4-6 weeks after the event date and available for credit in states that allow credit for live webinar presentations. You must attend the live broadcast, answer engagement polls, and accurately enter your bar number in registrant forms to receive credit. Certificates and required documentation for self-reporting states will be issued via email, upon state bar approval. Thank you in advance for your patience, as state bars are experiencing significant delays with virtual program processing.
Access more information about CLE Attendance & Reporting.
---
About the Presenters
Moderator: Dean Mulligan, Dean and Professor of Law, UMKC School of Law
Lumen "Lou" Mulligan joined the UMKC Law faculty in 2023 where he proudly serves as the dean and professor of law. A native Kansas Citian, Dean Mulligan is an award-winning classroom instructor, teaching doctrinal and simulation courses as well as supervising clinics. He is also a prolific scholar. He has authored, or co-authored, five books and treatises and numerous articles, focusing on civil procedure. Indeed, the state and federal courts cited Dean Mulligan's writings more than 80 times in 2022 alone, and he was awarded the 2017 Civil Procedure Article of the Year by the American Association of Law Schools. Before taking on the decanal role at UMKC, Dean Mulligan held numerous administrative posts at other institutions, including interim vice provost for faculty affairs, associate dean for faculty, and center director. Dean Mulligan's legal experience includes co-founding Stowell & Mulligan, P.A., working as a litigation associate attorney at a large Kansas City-based law firm, and serving as a judicial clerk on the United States Tenth Circuit Court of Appeals. Prior to joining UMKC School of Law, Dean Mulligan maintained a small practice representing clients in state and federal courts during his time in the academy. In addition to his roles in the academy and in legal practice, Dean Mulligan serves as a senior fellow at the Rodel Leadership Institute – Judicial Project, a research fellow for the Council on Criminal Justice – Veterans Initiative, a member of the Kansas Judicial Council – Civil Rules Advisory Committee, and as a leader in other non-partisan organizations. Dean Mulligan earned his J.D. (magna cum laude, Order of the Coif), from the University of Michigan Law School. He holds an M.A. in philosophy from the University of Colorado and a B.A. with honors from the University of Kansas. Prior to UMKC School of Law, Dean Mulligan was on faculty at the University of Kansas Law School, Michigan State University College of Law, and the University of Michigan School of Business.
Charlie Eblen, Partner, Shook, Hardy & Bacon L.L.P.
Charlie is a versatile and adaptive trial and appellate lawyer who represents clients in high-stakes cases in jurisdictions across the United States. Recognized for his trial and appellate abilities, Charlie is a fellow in the American College of Trial Lawyers and the International Academy of Trial Lawyers. The College is composed of preeminent members of the Trial Bar from the United States and Canada and is recognized as the leading trial lawyers organization in both countries. Membership can never be more than 1% of the total lawyer population of any state or province. Consideration for fellowship requires lawyers must be actively engaged in trial work as their principal activity for a minimum of 15 years. The College maintains and seeks to improve the standards of trial practice, professionalism, ethics and the administration of justice. Charlie is currently national trial and appellate counsel for several multinational corporations. He has defended a range of clients in matters involving a wide variety of subjects, including the defense of international corporations in antitrust and RICO litigation; federal criminal and civil rights litigation on behalf of those unable to afford representation; complex commercial matters; as well as consumer protection, mass tort, catastrophic injury/wrongful death, class action and product liability matters for many different industries. Charlie also manages entire case dockets under alternative fee arrangements, and has served as in-house counsel overseeing hundreds of cases across the United States. His case management and in-house counsel experience gives him insight into not only the litigation needs of his clients, but also their business needs, allowing him to fully understand a client's objectives and the big picture of how litigation and business operations affect each other.
Tom Duncomb, Assistant United States Attorney,  Northern District of Oklahoma
Tom Duncombe is an Assistant United States Attorney in the U.S. Attorney's Office for the Northern District of Oklahoma. He serves in the appellate unit, handling appeals to the Tenth Circuit and consulting on written work product in the U.S. District Court. He is a graduate of the Georgetown University Law Center. He previously served as a law clerk at the U.S. Court of Appeals for Veterans Claims and as a litigation associate at Goodwin Procter LLP in Boston, Massachusetts.
Kym Gore, Appellate Federal Public Defender, U.S. Fifth Circuit Court of Appeals
---
Email Communication Policy: By registering for this event, you agree to receive email communications from the Federal Bar Association and affiliated sponsors of the program concerning event details, Continuing Legal Education certification, programming changes, upcoming events, surveys, and post-event communications.
Recording Disclaimer: By registering for an FBA webinar, you agree to the recording of audio and visual content presented during the live event and consent to subsequent use of the recording by the FBA. You agree that the recording is the sole property of the FBA and that the recording may be used by the FBA in any manner in its sole and absolute discretion. This recording may include questions and poll responses provided by you during the live event. If you do not consent to the recording and the FBA's use of the same, do not register for the event.
If you have any questions regarding this program, please contact meetings@fedbar.org.
Time

(Wednesday) 1:00 pm - 2:00 pm