wed18oct1:00 pmwed2:00 pmWebinar: Effective Oral Advocacy on Appeal – A Panel Discussion1:00 pm - 2:00 pm Event Type :CLE, Class, Training or WorkshopEvent Type 2:Business & Professional
Event Details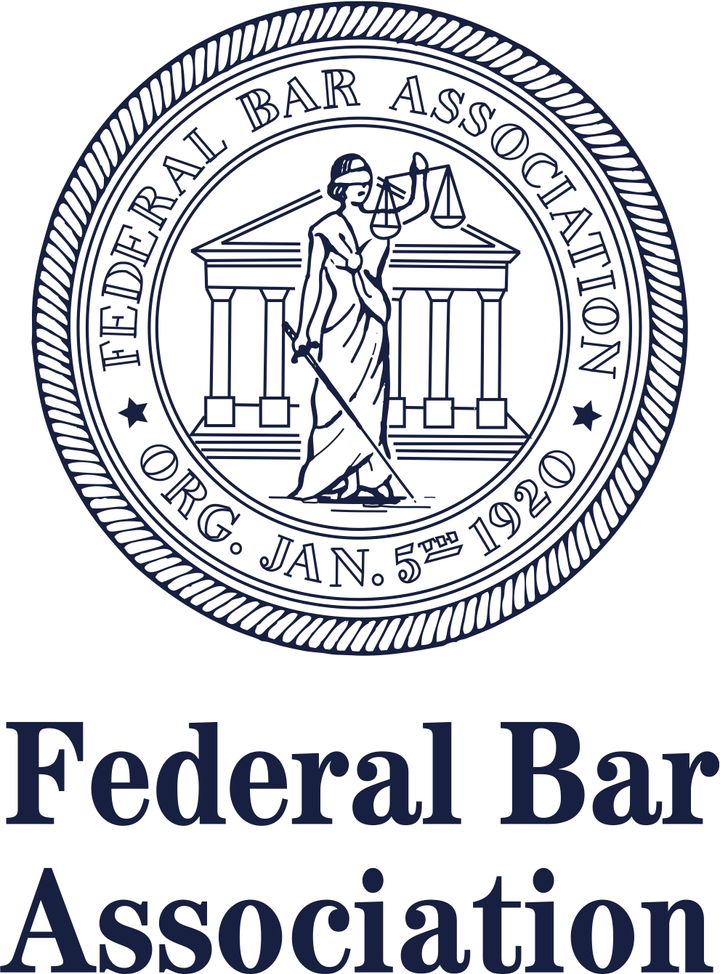 Priming for your first ever argument in the federal appellate courts and wondering how to prepare most effectively? Wondering what those secret keys are to unlock the door to persuasive argument? Wanting to avoid the pitfalls which plague what would otherwise be effective arguments? Brainstorming how to allocate your time? This panel presentation, featuring federal appellate judges and attorneys, will address these topics and more – all in one hour!
Please [Click Here] for more information on the next webinar in this series, Effective Appellate Advocacy: How To Identify, Raise and Preserve Issues on Appeal – A Panel Discussion on November 15.
Presented by the Colorado Chapter, the Federal Judicial Law Clerk Committee, Kansas and Western District of Missouri Chapter, the Labor & Employment Law Section, New Mexico Chapter, Northern/Eastern Oklahoma Chapter, Oklahoma City Chapter, Utah Chapter, and the Wyoming Chapter.
---
Registration
Registration for this event will close Tuesday, October 17 at 2:00 PM EST.
Attendees will receive the zoom streaming link in their confirmation email. Streaming information will also be circulated via email after registration closes the day prior to the webinar date.
FBA Member: $0
Nonmember: $75
Accessibility: Closed captioning and dial-in is available for all virtual webcasts.
Cancellation Policy: No refunds will be made for notices of cancellation received within seven (7) days of the webinar date. No-shows will be billed. Substitutions may be made up to one business day prior to the event except as the Association otherwise agrees in writing. Please contact meetings@fedbar.org with cancellation and/or substitution requests.
Internet Requirements: Virtual programs require suitable internet strength to stream online panels. A minimum internet connection of 800 Kbps is recommended for an optimal attendee experience. Test your connection here. 
---
CLE
(!) Please note: CLE for this webinar has not been pre-approved. Applications and subsequent reporting will be filed post-event.
The FBA will seek 1.0 General CLE credit hours in 60-minute states, and 1.2 General CLE credit hours in 50-minute states.
Posted credit hours are estimated and subject to respective state approval and rounding rules. CLE qualifications vary by state/jurisdiction and the FBA takes every measure to collaborate with presenters to ensure approval.
Credit will be processed/reported approximately 4-6 weeks after the event date and available for credit in states that allow credit for live webinar presentations. You must attend the live broadcast, answer engagement polls, and accurately enter your bar number in registrant forms to receive credit. Certificates and required documentation for self-reporting states will be issued via email, upon state bar approval. Thank you in advance for your patience, as state bars are experiencing significant delays with virtual program processing.
Access more information about CLE Attendance & Reporting.
---
About the Presenters
Kayla Gassmann, Assistant Federal Public Defender, District of Kansas
Kayla is an Assistant Federal Public Defender in the appellate unit of the District of Kansas. Her primary practice is litigating federal criminal appeals in the Tenth Circuit. She has litigated dozens of appeals and has argued about 25 federal criminal cases in the Tenth Circuit and Fifth Circuit. In addition to appeals, Kayla works on retroactive resentencing projects, like compassionate release and guidelines-change litigation, and supports the office's district court motions practice. Kayla has previously worked as an assistant federal public defender in the Southern District of Texas and as a law clerk for the Fifth Circuit Court of Appeals. She graduated from Wake Forest University and received her J.D. from New York University School of Law.
Chris Michel, Partner, Quinn Emanuel Urquhart & Sullivan, LLP
Chris Michel is Co-Chair of the firm's National Appellate Practice.  His practice focuses on complex legal issues at all stages of litigation, with a particular emphasis on appellate and Supreme Court matters.  He has handled significant matters in the areas of securities, antitrust, intellectual property and technology, health care, administrative law, the First Amendment, corporate governance, foreign affairs, energy and the environment, and criminal procedure—among others.  He practices frequently in the U.S. Supreme Court, federal and state courts of appeals, and trial courts.  In 2023, he was named an Appellate MVP by Law360 and one of America's 500 Leading Litigators by Lawdragon. Chris joined the firm from the Office of the Solicitor General at the U.S. Department of Justice.  During his time there, he argued 10 cases before the Supreme Court, briefed roughly 200 Supreme Court cases at the certiorari and merits stages, and advised the Solicitor General on all aspects of federal litigation strategy. Among other recognition, he received a Civil Division Special Commendation Award for his work on high-stakes civil litigation. Chris has a unique perspective on the workings of the federal government and key strategic issues facing business clients. In addition to his experience in the Solicitor General's Office, he served as a counselor to the Attorney General on civil litigation matters and as a special adviser in the White House Counsel's Office. He began his legal career as a law clerk to Chief Justice John G. Roberts, Jr., at the Supreme Court, and to Justice Brett M. Kavanaugh, who was then sitting on the U.S. Court of Appeals for the D.C. Circuit. Before attending law school, Chris worked at the White House under President George W. Bush, whom he served as Director of Speechwriting, drafting more than 500 presidential speeches including five State of the Union addresses. He also collaborated on President Bush's memoir, Decision Points, assisting with the researching, drafting, and editing of the book. A native of California and a graduate of Yale College and Yale Law School, Chris is a member of the Virginia and District of Columbia bars. He has represented and counseled clients in matters at all levels of the federal judiciary, in state trial and appellate courts, before administrative agencies, and in both civil and criminal investigations. He has also taught constitutional law and separation of powers at Georgetown University Law Center, and he is an appointed member of the D.C. Circuit's Advisory Committee on Procedures.
Morgan Ratner, Partner, Sullivan & Cromwell
Morgan Ratner is a partner in Sullivan & Cromwell's Litigation Group and is a member of the Firm's Supreme Court and Appellate Practice.  She has argued nine cases before the U.S. Supreme Court.  Before joining the Firm, Ms. Ratner served in the Office of the Solicitor General at the U.S. Department of Justice.  During her tenure there, she argued Supreme Court cases involving areas of federal law such as securities regulation, bankruptcy, employment, intellectual property, criminal law, and elections law.  She received a John Marshall Award, the Department of Justice's highest award offered to attorneys, for exceptional service to the Office of the Solicitor General and the Department of Justice.  In private practice, Ms. Ratner regularly briefs and argues appeals and dispositive motions; provides strategic guidance for trial and administrative proceedings; and counsels clients confronting high-stakes legal issues. The U.S. Supreme Court recently appointed her as amicus curiae to brief and argue a case, making her just the ninth woman of at least 69 such appointments the Court has made since 1926.  After graduating Harvard Law School—where she was awarded the Fay Diploma as the top student in her class—Ms. Ratner clerked for Chief Justice John G. Roberts, Jr. of the U.S. Supreme Court and then-Judge Brett M. Kavanaugh of the U.S. Court of Appeals for the D.C. Circuit. She is ranked by Chambers USA for Nationwide Appellate Law; has been named to Benchmark Litigation's 40 & Under list and National Law Journal's and Law360's Rising Star lists; and is currently a finalist for the American Lawyer's Young Lawyer of the Year—Litigation.  She volunteers with the Georgetown Supreme Court Institute and with Street Law, Inc.
---
Email Communication Policy: By registering for this event, you agree to receive email communications from the Federal Bar Association and affiliated sponsors of the program concerning event details, Continuing Legal Education certification, programming changes, upcoming events, surveys, and post-event communications.
Recording Disclaimer: By registering for an FBA webinar, you agree to the recording of audio and visual content presented during the live event and consent to subsequent use of the recording by the FBA. You agree that the recording is the sole property of the FBA and that the recording may be used by the FBA in any manner in its sole and absolute discretion. This recording may include questions and poll responses provided by you during the live event. If you do not consent to the recording and the FBA's use of the same, do not register for the event.
If you have any questions regarding this program, please contact meetings@fedbar.org.
Time

(Wednesday) 1:00 pm - 2:00 pm