---
Past CLEs/Socials
2022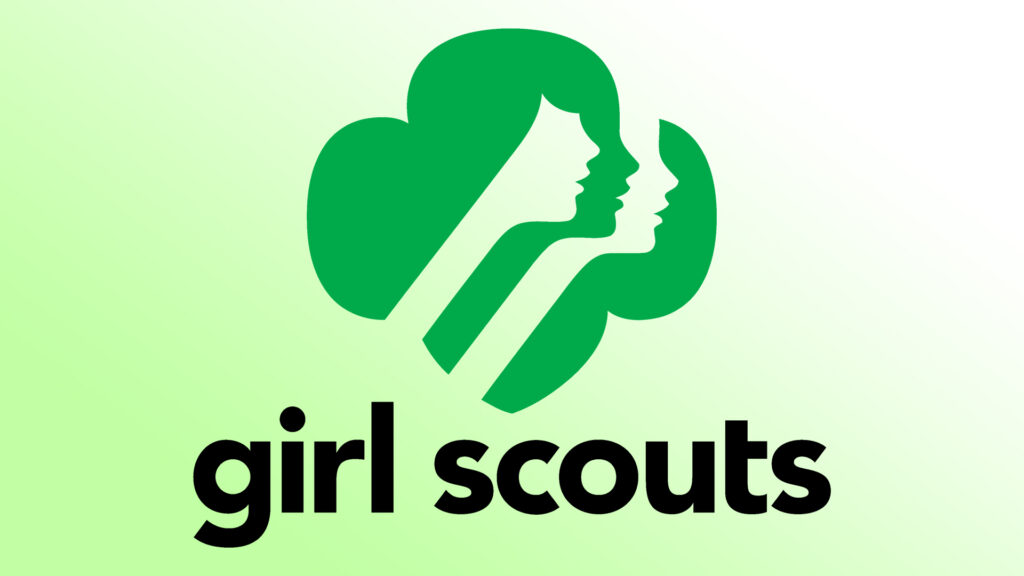 The Kansas and Western District of Missouri chapter of the Federal Bar Association is offering the Summer Democracy Book Club for Junior Girl Scouts, which will meet all elements of the Democracy Badge. Participants will receive the books 
Turning Pages: My Life Story
 by Sonia Sotomayor; 
Farmers Unite! Planting a Protest for Fair Prices
 by Lindsay H. Metcalf; and 
Rebel Girls Lead: 25 Tales of Powerful Women
.
There will be 3 Zoom book club discussions as a part of the program:
June 16, 6:30 PM - 7:00 PM: U.S. Magistrate Judge Teresa J. James will lead the Zoom book club discussion about Justice Sotomayor's book and will talk about the role of the judiciary.
Immigration attorney Danielle Atchison will moderate all three book club discussions, which will begin at 6:30 p.m. and wrap up by 7 p.m.
---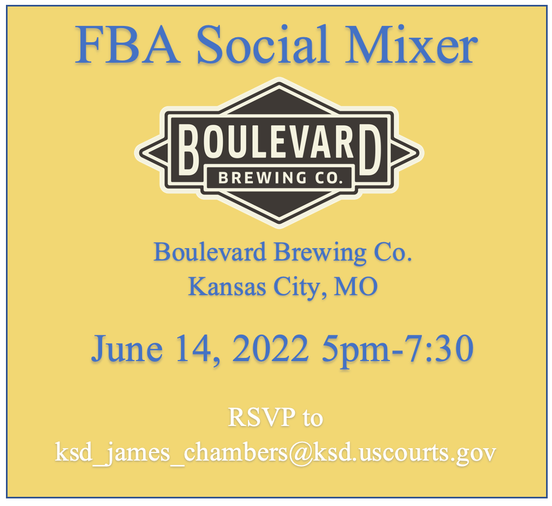 Join your federal judges for this social mixer!
June 14th FBA Social Mixer! -
https://mailchi.mp/fbb436602931/june-14th-fba-social-mixer
RSVP promptly to reserve your spot! 75 spots available!
WHEN: June 14, 2022; 5:00PM - 7:30PM
WHERE: Boulevard Brewing Company; Private Party Room; 2501 Southwest Boulevard, Kansas City, Missouri, 64108
WHAT: Social mixer with members of our chapter's Federal Bench with free wine, beer, and hors d'oeuvres.
Please join Judge Counts, Judge James, and other members of our chapter's Federal Bench for this social mixer at Boulevard Brewing Company. Wine, beer, hors d'oeuvres, and fun will be provided for free. Please feel free to bring guests to this event!  Bring your colleagues,  law-partners, and significant others to enjoy this gathering, regardless of whether they are members of FBA. We are grateful for the opportunity to gather together in-person.  Please RSVP promptly! Space is limited to 75!
CLICK HERE TO RSVP
---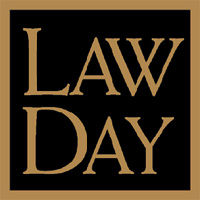 On Law Day, members of our chapter visited classrooms across the district to give presentations about law and civics. Thank you to Eric Weslander of Stevens and Brand LLP for sharing pictures of Law Day celebrations!
(P.S. would you or your firm like to showcase your law day efforts and to be featured on our FBA social media? Step one, make sure your FBA membership is up-to-date. Step two, email
paige@pablegal.com
for more information)
---
Media:
Click here to view photos!
---
Members of our chapter leadership attended the 2022 FBA Leadership Summit at the end of April in Washington D.C. There they had the opportunity to expand national networks while strengthening personal, professional, and organization relationships. Thank you to our leaders for representing our chapter in D.C.!
Media:
Click here to view photos!
---
---
2021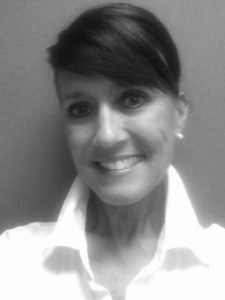 Brynn Mroz is the Program Director for the Kansas Lawyers Assistance Program. Brynn handles many of the client referrals for assessment, treatment, therapy, and other assistive resources. Brynn not only brings her knowledge and experience to working directly with clients, but also the compassion and dedication necessary to help Kansas lawyers in the time of need. She spends countless hours working directly one-on-one with KALAP's clients and volunteers to ensure each client's needs are being met.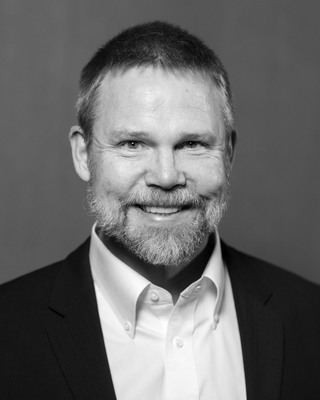 John Whipple, MD is a psychiatrist in private practice in Lawrence, KS. After attending the University of Virginia School of Medicine, I completed my psychiatric residency at the Karl Menninger School of Psychiatry in 1990. Afterwards, I was a faculty member at the Karl Menninger School of Psychiatry from 1990-1997 and am a graduate of the Greater Kansas City Psychoanalytic Institute. I integrate medical management with psychodynamic and mentalization based treatments. I am a member of the AMA, American Psychiatric Association and the American Association of Physician Leaders (AAPL).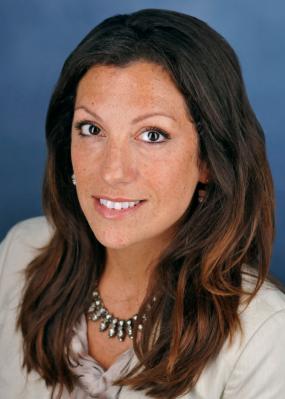 Leah Terranova is the assistant dean for academic and student affairs and the director of diversity. Terranova has been with KU Law since 2012, previously serving as the school's director of career and student counseling services. Terranova supports and advises law students and coordinates programming on various aspects of student wellness, academic and professional development. She coordinates the law school's diversity, equity and inclusion efforts.
To RSVP Click Here.
---
Click here to view photos!
---
Friday, September 17th at 9:30a.m. At 10:00 a.m. on Friday, September 17, 2021, a large group of judges, lawyers and community members met on the east steps of the United States District Courthouse in Wichita to celebrate the 234
th
 anniversary our United States Constitution with a ceremonial reading in 110 parts.  The weather was warm and sunny and participants gathered under the shade near the courthouse steps as the Honorable Judge Eric F. Melgren kicked off the event by reciting the Preamble.  Judge Melgren's reading was followed by recitals by U.S. District Judge John W. Broomes, U.S. Magistrate Judge Gwynne E. Birzer, Kansas Court of Appeals Judge Anthony J. Powell, Eighteenth Judicial District Judges Richard Macias and David Dahl and many others.  "Pocket" Constitutions and refreshments were made available to all participants.  The event concluded around 11:30 a.m. and all involved parties agreed they could not wait to return in 2022 to celebrate the Constitution's 235
th
 anniversary. Media:
Click here to view photos!
---
Friday, September 17th at 9:30a.m. Constitution Day was celebrated on the morning of September 17, 2021 in Topeka, Kansas with a reading of the U.S. Constitution. The event was held on the steps of the U.S. Courthouse and was a collaboration of the Federal Bar Association and the Kansas Bar Association. Hon. Nancy Moritz of the U.S. Court of Appeals for the Tenth Circuit started the reading. Hon. Holly Teeter of the U.S. District Court for the District of Kansas joined, as did several state district judges, the Kansas Attorney General, the Clerk of the U.S. District Court, the Acting U.S. Attorney, the Director of the Kansas Board of Indigent Defense Services, practicing attorneys from the state and federal bars, and other members of the public. We enjoyed a great reading of the Constitution, great weather, pocket Constitutions, and even Constitution-themed cookies. Media:
Click here to view photos!
---
Friday, September 17th at 9:30a.m. Constitution Day public reading at the Robert J. Dole Federal Courthouse in KCK was a moving experience. Due to COVID and other considerations, we held the program in the ceremonial courtroom and livestreamed it through the court's YouTube page. We kicked the program off with an address from our Chief Judge Julie Robinson, which set the stage for a wonderful reading! The preamble was delivered by the daycare kids of Uncle Sam's daycare, who practiced for days on it-you will never appreciate the preamble more after watching their recital. We then had a seamless flow of volunteer readers for the remainder of the Constitution. Our volunteers consisted of students from elementary to middle school, lawyers, and judges who did a fantastic job reading this crucial document aloud for our in-person and virtual audience!
---
Media:
---
---
2020
---
---
---
---
---
---
2018
Media: Heart of America Sentencing Guidelines Conference Website | The Heart of America Sentencing Guidelines Conference offers continuing legal education for both basic concepts training as well as advanced sentencing guidelines training. Conference sessions will be presented by experts from the U.S. Sentencing Commission, U.S. Attorneys' Offices, Federal Public Defenders' Offices, Law Professors and Bureau of Prisons officials.
---
---
2016
---
---
---
2015
---
---
2014
---
---
2013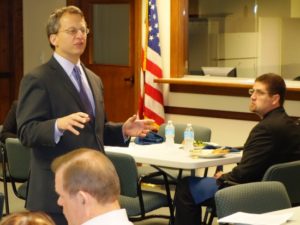 Tenth Circuit Judge Robert Bacharach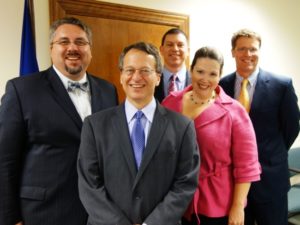 Chapter President Arturo Thompson, Hon. Robert Bacharach, Vice President Mark Dodd, Treasurer and FBA Board Member Hon. Elizabeth Kronk, Event Chair Prof. Lumen Mulligan
---