---
Past CLEs/Socials
2021
"Tools for Fostering Wellbeing in the Legal Profession" CLE with the Lawrence Inn of Court
On December 8th at 5pm the Chapter will co-host a CLE with the Lawrence Inn of Court. The presentation, "Tools for Fostering Wellbeing in the Legal Profession" will focus on how to deal with anxiety and depression and foster wellbeing in our often high-stress profession. About the Presenters: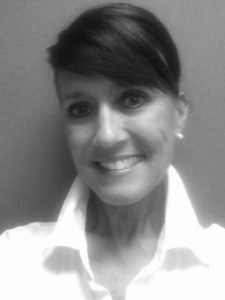 Brynn Mroz is the Program Director for the Kansas Lawyers Assistance Program. Brynn handles many of the client referrals for assessment, treatment, therapy, and other assistive resources. Brynn not only brings her knowledge and experience to working directly with clients, but also the compassion and dedication necessary to help Kansas lawyers in the time of need. She spends countless hours working directly one-on-one with KALAP's clients and volunteers to ensure each client's needs are being met.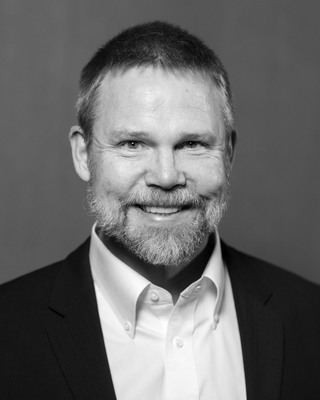 John Whipple, MD is a psychiatrist in private practice in Lawrence, KS. After attending the University of Virginia School of Medicine, I completed my psychiatric residency at the Karl Menninger School of Psychiatry in 1990. Afterwards, I was a faculty member at the Karl Menninger School of Psychiatry from 1990-1997 and am a graduate of the Greater Kansas City Psychoanalytic Institute. I integrate medical management with psychodynamic and mentalization based treatments. I am a member of the AMA, American Psychiatric Association and the American Association of Physician Leaders (AAPL).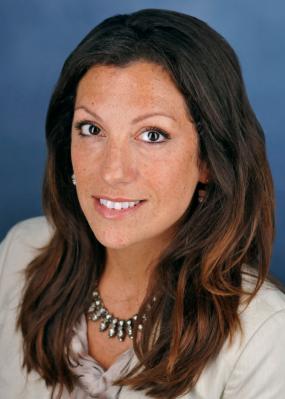 Leah Terranova is the assistant dean for academic and student affairs and the director of diversity. Terranova has been with KU Law since 2012, previously serving as the school's director of career and student counseling services. Terranova supports and advises law students and coordinates programming on various aspects of student wellness, academic and professional development. She coordinates the law school's diversity, equity and inclusion efforts.
To RSVP Click Here.
---
KU Legal Career Options Day
Each year, this high energy networking event exposes our students to a wide variety of employment opportunities available to law students and graduates. The Kansas Bar Association, the Johnson County Bar Association, and the Wichita Bar Association generously provided financial support and were on hand to promote collegiality and the important part lawyers play in giving back to the community. The 90 attorneys and more than 120 students that attended the event discussed career paths and job-hunting strategies, as well as specific internships and full-time employment opportunities with the over 60 represented legal employers. Chief Judge Julie A. Robinson and Magistrate Judge Teresa J. James represented the FBA at the event. Media:
credit to: Meg Kumin / University of Kansas Marketing Communications
---
Federal Bar Association Wichita Constitution Day 2021
Friday, September 17th at 9:30a.m. At 10:00 a.m. on Friday, September 17, 2021, a large group of judges, lawyers and community members met on the east steps of the United States District Courthouse in Wichita to celebrate the 234
th
 anniversary our United States Constitution with a ceremonial reading in 110 parts.  The weather was warm and sunny and participants gathered under the shade near the courthouse steps as the Honorable Judge Eric F. Melgren kicked off the event by reciting the Preamble.  Judge Melgren's reading was followed by recitals by U.S. District Judge John W. Broomes, U.S. Magistrate Judge Gwynne E. Birzer, Kansas Court of Appeals Judge Anthony J. Powell, Eighteenth Judicial District Judges Richard Macias and David Dahl and many others.  "Pocket" Constitutions and refreshments were made available to all participants.  The event concluded around 11:30 a.m. and all involved parties agreed they could not wait to return in 2022 to celebrate the Constitution's 235
th
 anniversary. Media:
---
Federal Bar Association Topeka Constitution Day 2021
Friday, September 17th at 9:30a.m. Constitution Day was celebrated on the morning of September 17, 2021 in Topeka, Kansas with a reading of the U.S. Constitution. The event was held on the steps of the U.S. Courthouse and was a collaboration of the Federal Bar Association and the Kansas Bar Association. Hon. Nancy Moritz of the U.S. Court of Appeals for the Tenth Circuit started the reading. Hon. Holly Teeter of the U.S. District Court for the District of Kansas joined, as did several state district judges, the Kansas Attorney General, the Clerk of the U.S. District Court, the Acting U.S. Attorney, the Director of the Kansas Board of Indigent Defense Services, practicing attorneys from the state and federal bars, and other members of the public. We enjoyed a great reading of the Constitution, great weather, pocket Constitutions, and even Constitution-themed cookies. Media:
---
Federal Bar Association Kansas City Constitution Day 2021
Friday, September 17th at 9:30a.m. Constitution Day public reading at the Robert J. Dole Federal Courthouse in KCK was a moving experience. Due to COVID and other considerations, we held the program in the ceremonial courtroom and livestreamed it through the court's YouTube page. We kicked the program off with an address from our Chief Judge Julie Robinson, which set the stage for a wonderful reading! The preamble was delivered by the daycare kids of Uncle Sam's daycare, who practiced for days on it-you will never appreciate the preamble more after watching their recital. We then had a seamless flow of volunteer readers for the remainder of the Constitution. Our volunteers consisted of students from elementary to middle school, lawyers, and judges who did a fantastic job reading this crucial document aloud for our in-person and virtual audience!
---
The third Civil Rights Etouffee CLE featuring two days of virtual panels on timely topics such as AI, LGBTQ Rights, Title IX, Environmental Justice and more. Chapter members attended for free!
Media:
---
---
2020
Education Law CLE, November 12, 2020, 8:50-4:00pm via Zoom Presented by the FBA Chapter for the Districts of Kansas and Western Missouri with the FBA Student Divisions at MU, UMKC, KU, and Washburn.
---
"Toto, I've a feeling we do still have civil rights in Kansas!" - A Whirlwind Tour of Civil Rights Law. Moderator: Stephen Haedicke, Law Office of Stephen J. Haedicke, LLC, New Orleans, LA, Past Chair of the Civil Rights Section of the Federal Bar Association
---
Intellectual Property Lunch and Learn Webinar Mary Jane Peal:  "10 IP Holdings" Jaclyn Alcantara: "A Look at Implicit Bias Concerns in Patent Examination"
---
New Year, New You CLE Series Washburn University School of Law (Feb) Social Well-being - Judge Penny Moylan Emotional Well-being - Daniel Hall, Executive Director of KALAP Reception with State and Federal Judges
---
Webinar with Judge Robert E. Bacharach - Judge Robert E. Bacharach talk about his new book: "Legal Writing: A Judge's Perspective on the Science and Rhetoric of the Written Word."
---
---
2018
Heart of America Sentencing Guidelines Conference (April 26-27, 2018)
Media: Heart of America Sentencing Guidelines Conference Website | The Heart of America Sentencing Guidelines Conference offers continuing legal education for both basic concepts training as well as advanced sentencing guidelines training. Conference sessions will be presented by experts from the U.S. Sentencing Commission, U.S. Attorneys' Offices, Federal Public Defenders' Offices, Law Professors and Bureau of Prisons officials.
---
---
2016
Adapting to the Differences in Federal and State Appeals: Tips to Maximize Your Effectiveness, Eighth Circuit Judge Duane Benton (Sept. 9, 2016)
---
Scientific Evidence in Federal Litigation, Various Panels (June 10, 2016)
---
---
2015
Developing Issues in the Tenth Circuit, Tenth Circuit Judge Nancy Moritz (Sept. 9, 2015)
---
---
2014
Murder, Mystery & Masterpieces: The Legal Implications of World War II Stolen Art, Raymond Dowd (March 6, 2014)
---
---
2013
Ethical Issues in Settlement Negotiations: A Discussion, Tenth Circuit Judge, Judge Robert Bacharach (Oct. 10, 2013)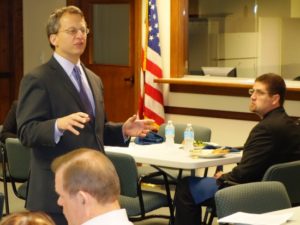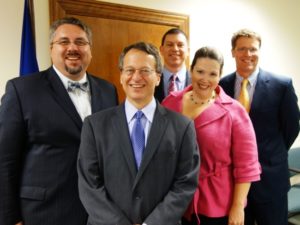 ---